FRUIT & VEGETABLES

Discover the joy of growing your own fruit and
vegetables.
Introduce your children to Real Food!
Help your children understand the cycle
of preparing, planting, growing and picking, plus you get great home grown fruit and veg at the end of it!
Be part of the Vegucation revolution!!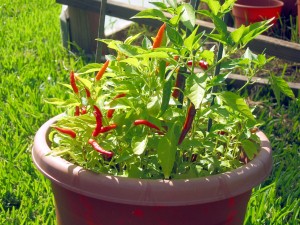 'I would happily recommend Hamish to anyone who needs garden maintenance' Stephanie, Malahide.
Grow n Mow can remove the existing plants in the area of your garden you have chosen for your vegetable patch, improve the soil in that area then we can construct the fruit and veg beds and plant your first crop of Lettuce, Carrots and Potatoes etc. or if your feeling like introducing a bit of variety let us plant some Raspberries or Gooseberries or really push the boat out and we can plant some pots with Tomatoes, Peppers or Chillies.
'We can't recommend Hamish's services enough' Rebekah, Dunboyne, Co. Meath.
Raised beds are great for giving extra soil depth for vegetables and for lessening the strain on your back from bending down. Grow n Mow can construct your raised beds from a variety of materials including timber posts or sleepers or segmental blocks.
Let us do the hard work in developing and planting your fruit and veg – All you have to do is eat it!