GARDEN MAINTENANCE
Lawn Maintenance: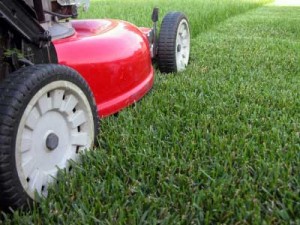 Grow n Mow can start off by cutting your grass and if required we can provide regular lawn maintenance. We can trim, edge, scarify and aerate, let us make your grass look like a lawn again.
Weeding and Moss control:
Grow n Mow can get rid of unsightly weeds
throughout your garden and kill off the moss and clover on your lawn.
Fertilising: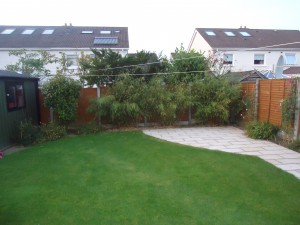 The addition of fertilisers can improve the look of your grass and manure will add colour to flowers and improve your soil structure making everything just a little bit easier.
'Hamish is very tidy, always on time and reliable. I wouldn't hesitate to recommend Hamish to maintain your garden' Cindy, Carpenterstown, Castleknock, Dublin 15.
Pruning:
If your hedges and shrubs are taking over the garden let Grow n Mow get them back under control for you.
Seasonal Garden Tidy Ups: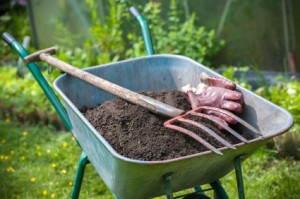 Grow n Mow can get your garden back into shape after the winter. Clean up leaves, weed your borders. We can even get those pesky leaves out of your gutters!
Patio, Paving and Decking cleaning:
Grow n mow can powerwash your paving, seal it and re-sand the joints where required, we can remove moss and weeds from your patio and finish off by cleaning and re-treating your decking in time for the summer.
Fencing treated and painted: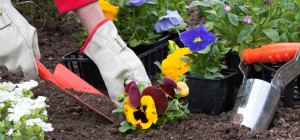 If your fencing could do with a new lease of life we can treat it and your gates and make it look the way it was.
Garden Waste Removal:
We can collect all garden waste and dispose of it in an environmentally friendly manner.
Garden waste can be removed by bags, trailer load or van and trailer.
General Garden Upkeep:
Planting; Bulbs, Shrubs, Hedges, Fruit and Vegetables.
'I found Hamish to be reliable and honest, he did excellent work. I would strongly recommed his services' Hadar, Carpenterstown, Dublin 15.
Mulching. Weed control; Hand picking of weeds, Selective Weed killer, Gravel, Bark, Wood Chips, Weed suppression membranes.
Introduce some colour into your garden; Annuals, Sunflowers, Bulbs, Shrubs. Tidy up borders and edges.